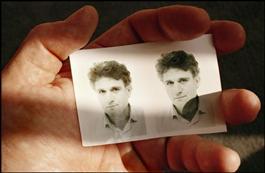 After studying English and American literature at Cornell University in the mid sixties, Richard Kalvar worked in New York as assistant to French fashion photographer Jérôme Ducrot. It was an extended trip with a camera to Europe in 1966-1967 that made him decide to become a photographer. After working for two years in New York he was offered his first and last role in the theatre, acting in French in Marseille and Paris, where he settled, helping found the Viva agency in 1972. In 1975 he became an associate member of Magnum Photos, and a full member two years later. He has subsequently served as vice-president and president.
Kalvar has done an extensive personal work in America, Europe and Asia, notably in France, Italy England, Japan and the United States, supporting himself with journalistic and commercial assignments. He has a long-term unfinished project in Rome.
In 1980 Kalvar had a one-man show at Agathe Gaillard gallery in Paris, and has participated in many group shows. A major retrospective of his work was shown at the Maison Européenne de la Photographie in 2007, accompanied by his book Earhlings.
Kalvar's photographs are marked by a strong homogeneity of aesthetic and theme. His images frequently play on a discrepancy between the banality of a real situation and a feeling of of strangeness that emerges from a particular choice of timing and framing. The result is a state of tension between two levels of interpretation, attenuated by a touch of humor.