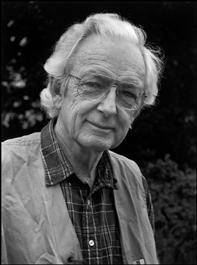 Born in Chicago, Wayne Miller studied banking at the University of Illinois, Urbana, while working part-time as a photographer. He went on to study photography at the Art Center School of Los Angeles from 1941 to 1942.
Miller served in the United States Navy, where he was assigned to Edward Steichen's Naval Aviation Unit. After the war he settled in Chicago and worked as a freelancer. In 1946-48, he won two consecutive Guggenheim Fellowships and photographed African-Americans in the northern states.
Miller taught photography at the Institute of Design in Chicago, then in 1949 moved to Orinda, California, and worked for Life until 1953. For the next two years he was Edward Steichen's assistant on the Museum of Modern Art's historic exhibit, The Family of Man. A long-time member of the American Society of Magazine Photographers, he was named its chairman in the summer of 1954. He became a member of Magnum Photos in 1958, and served as its president from 1962 to 1966. His ambition throughout this period was, in his words, to 'photograph mankind and explain man to man'.
Having been active in environmental causes since the 1960s, Miller then went to work with the National Park Service. He joined the Corporation of Public Broadcasting as executive director of the Public Broadcasting Environmental Center in 1970. After he retired from professional photography in 1975 he devoted himself to protection of California's forests. Along the way, Miller co-authored A Baby's First Year with Dr Benjamin Spock, and wrote his own book, The World is Young. 
Wayne passed away on May 22nd, 2013. His archive is located at the Center for Creative Photography, University of Arizona, Tucson, AZ