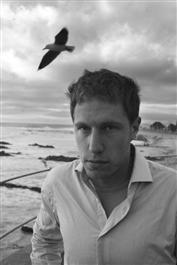 Mikhael Subotzky was born in 1981 in Cape Town, South Africa, and is currently based in Johannesburg. 
Subotzky's photographic work combines the directness of the social documentary mode with a questioning of the nature of the photographic medium itself. He is concerned with the structures of narrative and representation, as well as the relationship between social storytelling and the formal poetics of image making. Over the past eight years, his work has focused on the inside and outside of South Africa's notorious prisons, the small town of Beaufort West, and Ponte City, a single iconic building in Johannesburg
Subotzky's work has been exhibited widely in major galleries and museums, and his prints are in the collections of the Museum of Modern Art, New York, the Victoria and Albert Museum, London, the South African National Gallery, Cape Town, and the Johannesburg Art Gallery. Recent awards and grants include the 2011 Discovery Award at Rencontres de la Photographie Arles, the 2009 Oskar Barnack Award, the 2008 W. Eugene Smith Memorial Grant, and the 2007 KLM Paul Huf Award. 
His only monograph to date, Beaufort West, was published by Chris Boot Publishers and was the subject of the 2008 exhibition, New Photography: Josephine Meckseper and Mikhael Subotzky at the Museum of Modern Art in New York.